When going on a budget holiday, finding inexpensive, good lodging could become quite the problem. People often find themselves sleeping in a creepy, small room which had been advertised as a sunny, inexpensive apartment. This is a problem faced all over the world.
Fortunately, finding a good and inexpensive place to stay does not always have to be so difficult. There are three things which can be done here:
Internet search
This is the easiest way of finding inexpensive lodging. People just need to go online and search for hotels or hostels in the area. However, using a search engine isn't the best solution. It is better to visit a lodging directory or a popular tourism website to find the best possible deals on the best possible accommodation. The biggest advantage with this is customer reviews. Seeing what others have to say about a place is a great way of knowing if the decision to stay there will be the right one or not. They will let others know about the quality and ambience of the place. It will be like visiting the place and checking it out.
Friends and family
If the internet is not providing any suitable results, friends and family are the next best option. Asking people for recommendations can sometimes lead to really good accommodations. This information may sometimes be outdated so it is recommended to double check the advice before acting on it.
Tourism boards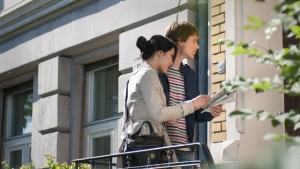 When all other ideas have failed, a good tourist board is the best bet. They will have a list of good lodgings at affordable prices in the area and will be able to provide their contact information as well. In most situations, the recommendations from them will be reliable and of decent quality. Any hotel listed with a tourist board will not mess around with quality in a hurry.