Everyone loves a good minimalist Scandinavian home and the way to get there is easier than most people think. The Scandinavian design trend grows more and more powerful in all the corners of the world and you can observe it in many aspects and areas such as home decoration, product design and even graphics & web. It is not IKEA that has started the trend, however, if that comes to your mind now, but mostly the growth of the need for simplicity…and multiple fabulous Scandinavian boards on Pinterest.
The design world is going back to the roots and if during the last 10 years we were so caught up in art deco and classical home decoration, from glamour details to glamour everything, plastic, metal, precious gems, now we're following our more environmentally friendly Nordic neighbors.
So how do we create the dreamy Scandinavian home?
1. Minimalism means minimalism. 
Scandinavians are very well known for their minimalism. Less is more they say. Tune down the number of objects in the room.  Make sure you choose only the necessary furniture objects in order to make your life comfortable. Everything else you don't need, organize them in nice storage boxes.
2. White or light grey walls. Cleanness & Freshness.

If you've ever been in a Scandinavian home then you know the huge amount of white used to create even more space and an atmosphere of cleanness and freshness. That's the basic of Scandinavian living: white walls. So simple and such a huge effect at the same time when compensating with the rest of the planned key items.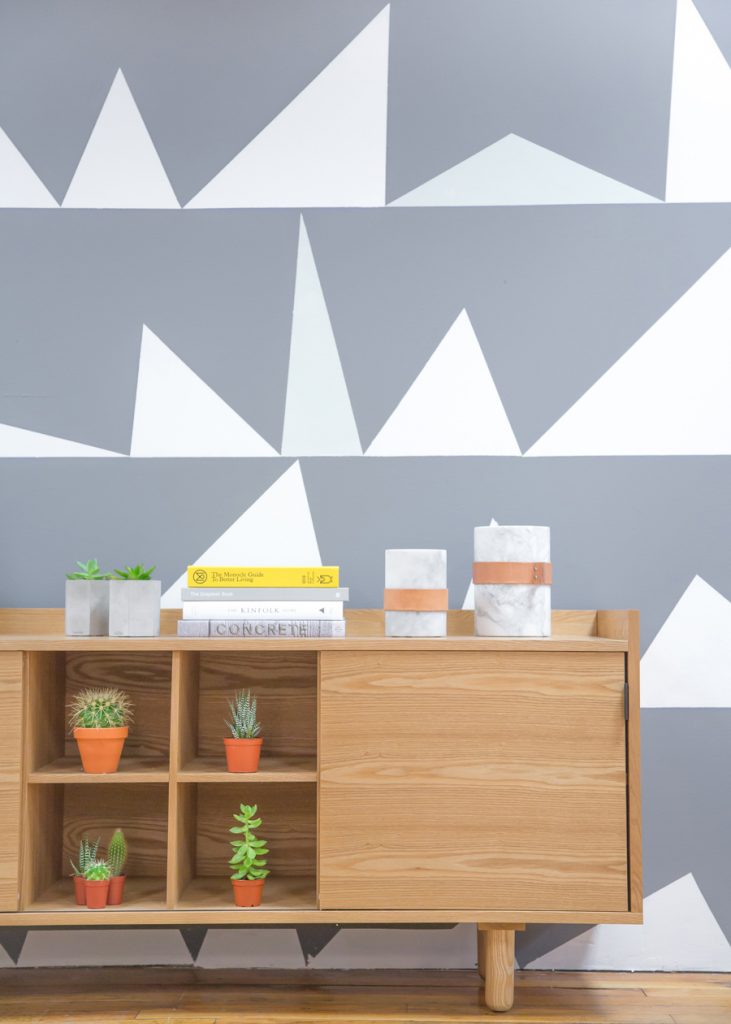 3. Earthy & close to the nature materials and colors.
Danish coffeeshops do it best! The trend has spread all around Europe and took over the hip cafes. And not only in regards with the furniture but also the walls, machines, floors, textiles and equipments. Think ecological kitchen linen, recycled paper napkins, in colors as grey, black and wax paper brown.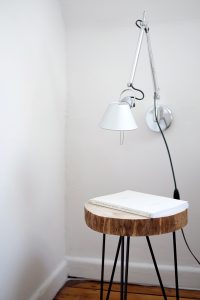 4. Big uncovered windows – Let the light come in 
If you are building a new house, you have the possibility to ask your architect to add the big windows which are so iconic for the Scandinavians, however, if you redecorate your home, you won't have this possibility. But don't worry, there are some tricks to make your windows look bigger. For instance, you can paint the borders in white or you can draw the curtains and let the light come in the room.
5. Unperfected wood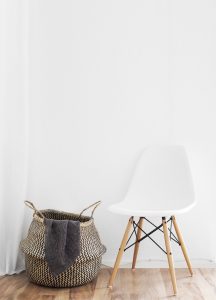 No wonder many Scandinavian homes are built on wood, when 68.9% of Sweden's surface is forest. For furnishing or even floors, use wood that doesn't look processed, with cracks and color imperfections.
6. Choose ceramic kitchen tools.
7. Fill walls with black and white minimalistic posters. 
8. Decorate with design classics. Use statement pieces such as an Eames chair.