As a home owner, choosing the right concrete repair company is very important.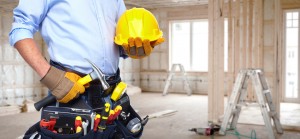 It may not look like too much of work but the fact is, without the right professional handling it, there could be a lot of complications which crop up in the future. This is why it is essential to have a high quality expert taking care of such installations.
Preparation
The repair itself isn't the only thing to worry about. The professional will need to prepare for the task efficiently as well. The budget is an important consideration here. It will, to a large extent, determine the quality of the repair work.
Knowing what jobs need to be done is very important too. It is best that the contractor knows what they are being hired for so that they can plan accordingly.
Asking the people around for references is very important too. There is no point in hiring a repair company that isn't well reputed. They will just do a poor job which isn't something that anyone would want.
Inspections
While choosing contractors, there are a few things which need to be inspected. They are:
The validity of their license.
If there are any complaints against their name.
Check if they have any litigation history.
Read up online about the companies.
Contracts
One last thing, it is very important to have a contract with the repair company before they start the job. This contract should include details including payment schedules, completion times, materials, used, etc. This is the only document which can be referred to later on when trying to determine if the contractor being hired is the right one or not. And remember, no payments should be made without a receipt. This is the proof of payment which cannot be ignored.