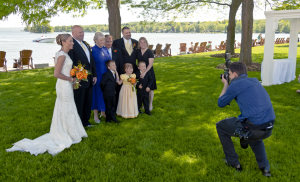 Candid photography has become quite popular for all major functions like baby showers, weddings, etc. A good candid photographer is the first person anyone looks to hire at these events.
Earlier, photographers were only used for taking formal photographs of friends and family. These were group photos where everyone looked at the camera and smiled. But, recently, with DSLR cameras, people have begun experimenting quite a bit with photography. Nowadays, there are a lot of candid photographers around who are ready to turn a special occasion into something unique with pictures that form great memories.
With the amount of information available online nowadays, it can be quite confusing to choose the right photographer. Getting in touch with a random photographer off the internet is not the course of action here since they may just end up ruining your perfect day.
The best thing to do is go with someone known to family or friends. This will be someone tried and tested who is guaranteed to click good photographs.
There are a number of different types of candid photography to choose from like artistic, fine-art, alternative, etc. This choice shouldn't be a difficult one though. There's hardly any difference between them. It is just that the photographs will be clicked in different styles.
Once a few photographers have been shortlisted, the availability needs to be checked and they should be booked right away. The earlier they are booked, the better. This will help prevent any last minute problems.
After hiring the best possible photographer, speak with them regarding the pictures at the event. They should know exactly what is desired from them so that they can try their best to produce results everyone will appreciate. Giving them free reign is very important, but not giving them an idea of what is expected will only do more harm than good.